Forum
Please consider registering
Guest
June 12, 2009
7:20 pm
Guest
wow nobody doing any fab work? i finally got oba! i took a ac pump off a taurus and made some brackets to hold it in place. since it sits a little higher than the stock ac pump, i had to get a belt 1" longer than a tj belt. the yj's belt runs different than a tj. if i were to run in the stock yj configuration i would have to add an idler pulley. so i installed it in the tj way. made a little bracket to hold the oiler separator, pressure switch(90-120 psi), etc.
i also installed a toggle switch on the dash to operate it. im still not sure how the oil er is working since its designed to be on the high pressure side. it being on the intake is now under a little vacuum. man this thing really blows, in a good way! i think it will run air tools. i did have a few leaks in my bumper ,but there pretty good now not to bad for under a hundred bucks.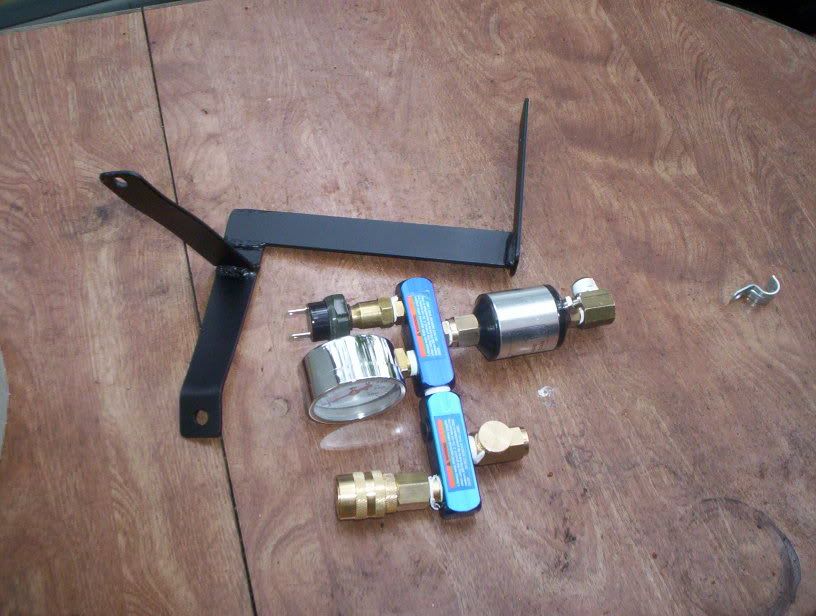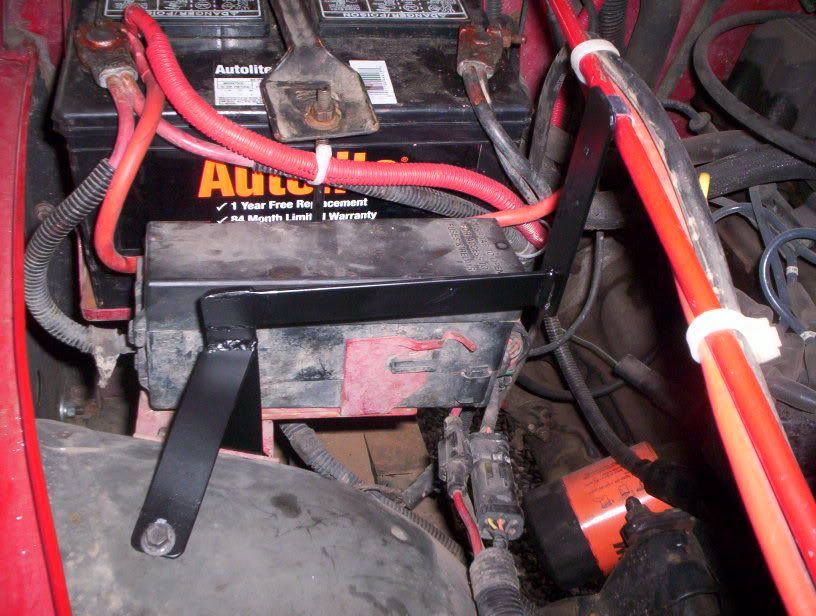 June 12, 2009
8:50 pm
Justin
Forum Posts: 1416
Member Since:
January 12, 2007
Offline
June 12, 2009
8:52 pm
JohnDF
Club Member
Forum Posts: 9401
Member Since:
July 10, 2003
Offline
June 12, 2009
11:23 pm
Guest
"Justin" wrote: Nice Bob!!! 8)
Your skills amaze me. 😀
this was one of the easier tasks, pretty str8 forward. its funny how before you start something , its a little intimidating, then when your done , you say to yourself, that wasn't that bad . i hope i only have to use it for airing back up and not bead setting. o yes ,i know how to do that!(just easy on the starter fluid next time.) Justin ru still out for the Monday dear valley trip? i posted it here last week but got no response so i deleted it. its still happening.
June 12, 2009
11:33 pm
Dan-H
Forum Posts: 1376
Member Since:
February 5, 2003
Offline
June 13, 2009
2:22 am
Guest
"Dan-H" wrote: looks good !

Is this your checkvalve?

my check valve gets really hot so I threaded it directly into my tank so the tank would help dissipate heat. It seems to help.
i didnt know that the check valves get hot. is there some much resistance that it causes heat? i hope my air hoses that are close to the pump dont melt
June 14, 2009
6:03 am
BKGM Jeepers
Folsom
Club Treasurer
Forum Posts: 6720
Member Since:
April 2, 2003
Offline
Forum Timezone:
America/Los_Angeles
Most Users Ever Online:
81
Currently Browsing this Page:
1
Guest(s)
Top Posters:
JohnDF: 9401
Fred: 3604
Gregulator: 2987
RobD: 1721
Josh: 1481
Tom: 1465
Justin: 1416
Dan-H: 1376
Gilbert & Betty: 1286
Jeff_R: 1275
Member Stats:
Guest Posters: 12
Members: 156
Moderators: 7
Admins: 1
Forum Stats:
Groups: 5
Forums: 24
Topics: 3986
Posts: 62430
teto10, smokinjoe, Area51Bronco, Mash5boom, Zac Pacheco, gklegal
Moderators:
Posse4x4: 1, BKGM Jeepers: 6720, Lynda and Guy: 23, Guy and Lynda: 1201, kris_olof: 956, bear_dog: 135, Jamie (K6NUB): 477
Administrators:
k-jeep: 2134
Members Birthdays
©
Simple:Press
—